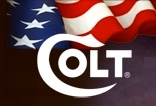 M1911.ORG visits Colt's factory again (or what was old is new again)
By Hunter Lee Elliott (Hunter, ) and Harwood Loomis (Hawkmoon, )
When I was at the 2008 SHOT show I learned from General William Keys, the President of Colt's Manufacturing, that Colt had just begun to purchase CNC machinery for the Colt factory. I must admit I had mixed emotions on this news; one of the main attractions to Colt Government Models I have is to me they seem to have a "soul" (for lack of a better term). In my mind that soul is instilled to the metal because of the process Colt uses to manufacture that pistol. Using the old school milling machines and old technology, craftsmen and craftswomen turn raw forgings into functioning pistols. Though this is not the most efficient means to build a pistol, it does hold a degree of romance.
With the introduction of CNC machines much of that hands-on will be turned over to a computer. I expressed my thoughts to General Keys and he explained a point to me that has been nagging at Colt a number of years now. The craftsmen and craftswomen of Colt are retiring and finding replacements for that skill in the current work force is like looking for hens' teeth, so it is either replace the retired employees with machinery or get out of the gun building business. In order for Colt to survive and prosper they needed to step into the 21st century and update the factory. The CNC machinery should help with any QC issues and make a more consistent product.
General Keys and I then talked a little about my visit to the Colt factory last year and he asked me to revisit his factory and see the changes. Well, as you all can imagine it took no convincing to get me to accept the General's gracious offer.
I began working out the details on when I my next visit would be. I then called Harwood Loomis and asked if he would be interested in accompanying me back to the factory. Harwood and John Caradimas (the founder and owner of The M1911 Pistols Organization) had toured the factory before I did so I believed Harwood would also like to see the changes. Another friend of mine is also a big Colt fan and pretty sharp when it comes to the nuts and bolts when presenting ideas, and boy did I have a lot of ideas I wanted to go over with Colt, so I then asked Jamie if he could also make the trip.
Colt is pretty selective about letting folks into the factory so I made a few phone calls to be sure my plan would be Ok with the Colt brass. Once the details were solidified we had a date with the Rampant Pony.
Harwood, Jamie, and I arrived at the Colt lobby at 08:30 on a Tuesday morning and were greeted by Cindy of Customer Service. Though I have often dealt with Cindy by telephone over the past few years, we had never met in person. She has always been good to me so I was glad to finally meet her. We visited for a few minutes with Cindy before Rich walked in. We were on our way. Rich took us to the display room to talk a little business. We met with Martin, who runs the factory floor, and we talked a little about Colt's plans for the future. We learned that Colt's Manufacturing is now operating in the black and have put measures in place to continue that trend. Martin told us Colt is looking to introduce a few new models each year to widen its product line. The CNC machinery was on line and churning out finished receivers daily.
Jeff then joined us, and we talked about Colt's ideas on marketing. Since the CNC machinery will increase production and with new models becoming available they will need to get this information to the public. One question we had was about the poor web site. I had been told that a new web site would be up shortly after the 2008 SHOT show but obviously that is not the case. Jeff explained they had a web site put together but the site design had not really expressed what they were looking for so the design was scrapped and the new web site design was started over. A new web site will be forthcoming "soon," and Colt intends for it to be comprehensive and informative.
Our discussion continued on about where Colt is now, and its plans for the future. There is still a lot to be decided but when we wrapped up the talk I was confident they are stronger now than the past few years and will continue upward. After that Rich and Cindy lead us to the factory floor. It had been about a year since I was there last and there were changes noticeable.
We walked through some old milling machines that were in various stages of milling parts for Government Models and Single Action Armys. There were bins of rough parts from receivers and slides to slide stops waiting final machining.
We then walked by the bluing room and where the polishing wheels are made. We were introduced to Dominic, who oversees the three new CNC machines. He was very accommodating to us explaining, about the CNC process and how it fit into the grand scheme of Colt's manufacturing. Currently the new equipment is machining receivers and the rest of the parts are still being built the old way.
We were told Colt has a few more CNC machines on order and plans on incorporating more in the building process as time goes by. We watched a full cycle of receivers being machined and the equipment was impressive.
The tour continued to the polishing area where we saw parts being polished and racked for assembly and fitting. The next stop was where the pistols are fitted and assembled. We watched a gunsmith hand file on the grip safety leg to get the correct fit. This was no "pick the best of three and hope it works" kind of fitting. The assembler took a grip safety, tried it in the pistol, and then gave it a quick and obviously expert touch with a fine file to ensure proper fit and function. Despite the advent of CNC machining in the early stages of production, the human element is still very important in what makes a Colt a Colt.
While we were in the final assembly area I was able to hold serial number 1000 and 1001 Combat Elites; these were the very first two pistols of the revived Combat Elite line. We visited with a few of the gunsmiths for a little while and then it was off to the Custom Shop. There we were introduced to the gunsmith who builds the Special Combat Government and saw a few of the completed Special Combat Government Carrys. This was an all-blue SCG with an upswept grip safety, palm swell, front Trijicon sight, and rear Novak sights. Held in fixtures were SAAs in various stages of engraving.
After the Custom Shop we stopped in to say hello to Carol, who used to be in Customer Service and who now works in cataloging the new serial numbers. Then it was back to the office to meet the two new Customer Service employees helping Cindy hold down the fort, Travis and Karin. We talked awhile with Customer Service and then our visit concluded with Rich walking us to the door. As we passed by the door to Jeff's office, he handed each of us a "care package" containing a Colt tee shirt and some other paraphernalia. We can now truly say that we have "been there, done that, and got the tee shirt."
General Keys was engaged in a series of meetings while we were at the factory on Tuesday and we didn't have an opportunity to see him personally. Before I left Connecticut Jamie and I stopped back by the Colt factory for a brief visit with General Keys. He met with us and after my second time of talking with General Keys I believe Colt has the right man at the helm. I believe Colt is on the right track to making its way back to the top and has the right people in the right place to make it happen.
We would like to thank General Keys, Cindy, Rich, and Jeff for their time showing us around and answering our questions.
Note: In order to limit their exposure to unsolicited and distracting correspondence from Colt fans (and foes), Colt's Manufacturing requested that we not use the full names of the personnel we met with during this tour. Accordingly, last names have been withheld.

Sources: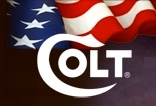 COLT'S MANUFACTURING COMPANY
P.O. Box 1868,
Hartford, CT, 06144-1868
USA
Phone: 1-800-962-COLT
Fax: (860) 244-1449

Web site: http://www.coltsmfg.com/